In May 2018, our delegate Hayley Austin completed her Online Training with us and set out into the world of coaching. Here is an interview with her about where she came from and where she has gone since training with us.....
1. Why did you decide to train as a life coach?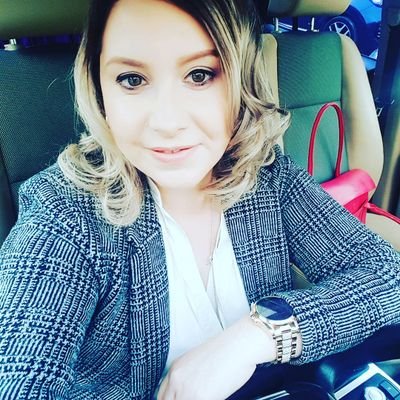 Originally I come from a senior management background, travelling the world managing supply chains. Being self employed since 2013 has been a difficult journey, I can only describe it as being on a rollercoaster. Experiencing many ups and downs.
The business that I started in 2013 was a multi level marketing business, which means you get paid commission from your teams efforts. No salary, intact its less than minimum wage when you first start. I built the business not knowing anyone, as I had just relocated to Yorkshire from Northants. This business model was the perfect opportunity to meet new people and to build a business around my then 18 month old son.
After 4 years in business I felt there was something missing and I had a feeling that I was no longer happy. I had lost my passion for network marketing because I couldn't understand how people kept leaving and I was taking it personally. My team suggested that I became a coach and my Life coaching journey began.
2. How did you come across the training course with Life Practice Academy?
I decided to listen to my team and started a google search on different types of coaches. I didn't fancy nutrition, sports, health, business. I came across life coaching which took my fancy because it focusses on mindset change, transformations, becoming the best version of you etc etc. I loved the idea of helping people who were stuck or stressed, very much like myself. I WAS STUCK. I didn't know why I was stuck either! After doing some research the UK life practice academy kept coming up on my searches and I took this as a sign. I researched who mark Shields was and was drawn to his courses.
3. Why did you choose LPA?
I choose to work with Mark Shields as he came from a corporate back ground and wanted to come out of the rat race to serve a new purpose in helping people. Mark had a very successful career and something resinated with me. I set up the call and we spoke on the phone in depth about who I was, what I was currently doing and my reason why I wanted to do the course. My reason to begin with was very different to what I became! Mark didn't just hear me, he listened and took interest in what I was saying. After the phone call I went onto do the free trial to get a taste on the course and I loved it. The decision was made, I needed to learn to coach myself and become a coach.
4. What was your training experience like in terms of education standard, reading materials, online platform, your tutor
My training experience was fantastic. You have to be SELF MOTIVATED and have a reason WHY to do this course. You have to TAKE ACTION and trust the process. The standard of education is phonominmal, I really enjoyed learning all the new skill sets, especially human behaviours the CASPA model which I use every day. The suggested reading material was excellent, I bought every book on the list and read them. I did get stuck to begin with, and confused, so I then went on to download the audio versions of some of the more challenging books. I would listen to audio whilst cleaning in the hope it went into my subconscious, yes it helped. You are learning a new way of thinking and being and there is allot of information to take in. I in NLP terms, chunked everything down. Mark was always on hand when I needed him. I was always emailing Mark seating approval on the extra work I was creating as well as course work. I put my heart and soul into the course and arranged to meet strangers to practice rapport skills and therapies.
5. What happened after the course in terms of your business?
Wow, wow and wow. I was so focused on becoming a life coach that I visualised daily exactly what I wanted and how I was going to achieve my goals. I qualified in the May and by October I was in partnership with a local charity helping people with depression, PTSD, anxiety, confidence and much more. I was also running workshops. I leaped out of my comfort zone and went head first into my visualised self. It worked!! I went onto win a coaching award and clocked up 100's of coaching hours and clients! I was a very busy lady. Thank goodness I had started building my website whilst I was a student! Life started to feel good.
6. How has it changed your life from what it was?
I no longer feel stuck and I trust in the future. My mindset is above the line and even when I have bad days I know tomorrow brings new opportunity. The power of mindset is very powerful. The biggest lesson I can give anyone who wants to become a coach is JUST START. I no longer feel stuck, I live in a different world that I have very much created, and only good things keep happening. Im attracting opportunities.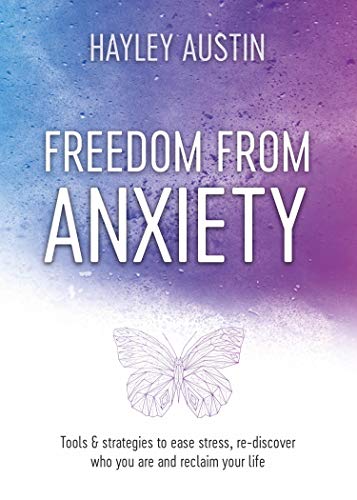 Due to the amount of coaching hours I had clocked up in 7 months, I decided to write a book, which took me just 5 months to complete. My book "Freedom from Anxiety" was born. In just a short space of time I have ecome an award winning coach, author and educator. This happened because I wanted it to happen, not by chance. I now have a sense of achievement that I was no longer getting in my previous business. I have a purpose. Mrs Powers was born.
7. What are your aspirations going forward.
I aspire to complete my masters by the end of this year as I now have time freedom again to focus and complete. Id love to become a speaker, and will seek out training and my book will help with speaking opportunities. My greatest aspiration this year is to become a tutor for LPA so that I can support and help educate more students. I envision becoming a trainer in 2020 before my 40th birthday in September. Currently I am developing a membership site and online workshop and course to follow on from my book. Im also going to start doing local events as I love working 1:1. I understand the demand for online coaches is huge, but I don't want to loose my 1:1's. I will balance the two. I'm also developing a holistic therapeutic candle range made with the best aromatherapy blends, and soy. This range will include rollerball ampules, candles, diffusers to sell on line and to my clients. I was advised to create 5 streams of income and I am focussed on achieving.
See the link below for Hayley's Book from Amazon
https://www.amazon.co.uk/gp/product/1527241335/ref=ppx_yo_dt_b_asin_title_o01_s00?ie=UTF8&psc=1
Hayley's website

Hayley's free guided meditation