The NLP Coaching Company has been training individuals and businesses for 14 years now in a face to face classroom environment and in that time we have seen a huge shift in the way in which people are approaching their education and personal development.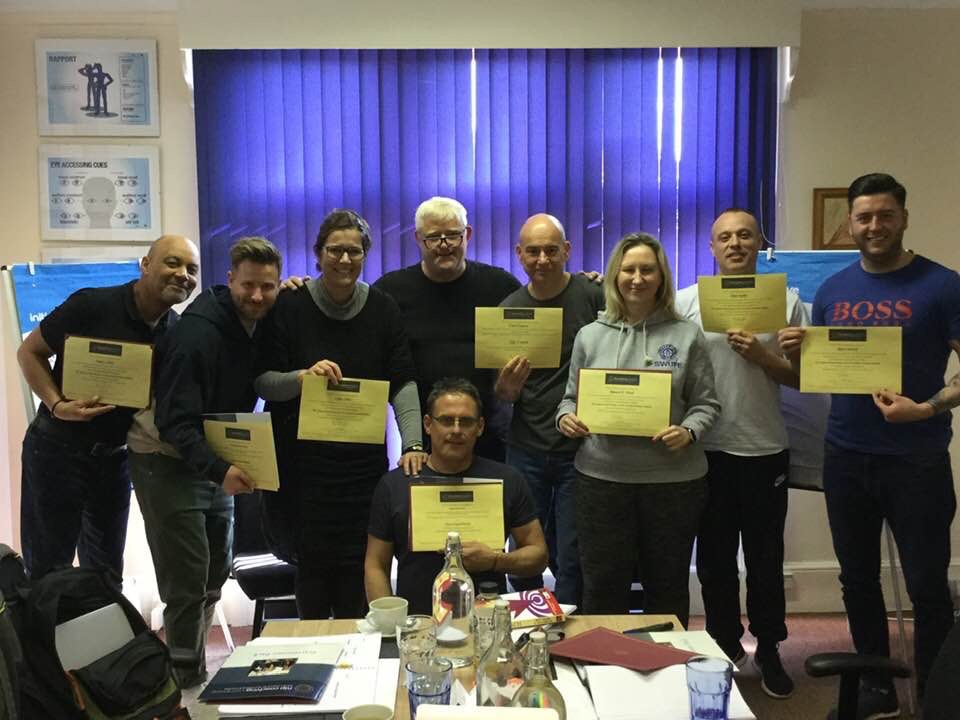 The advancements in technology have wholly been responsible for this shift as they have opened up access to both trainers and students/delegates to find quality teaching in a host of arenas without geographical and logistical restrictions or boundaries.
The Open University was probably the first educational facility to "think outside the box" in terms of education delivery and if any of you have seen the recent TV programme "50 years of the Open University" you would have seen that bringing lectures and education to the delegates home environment and allowing them to dip in and out of it in their own time was the approach they pioneered. Nowadays educational institutions have the use of emails, "live" webinars and pre-recorded lessons and conference call systems like Skype and Zoom so they are able to deliver a far more accessible, flexible, communicative, connected and informative approach to their students. Cambridge University and Kings College London are two large institutions who are now adopting the internet based learning platforms into their degrees and the feedback is that students are far more engaged in their learning and this translates into a more thorough learning process and understanding of material.
So what are the advantages of e-learning:
Learner centred and self paced - this gives the learner autonomy and ownership over their learning allowing them flexibility.
Cost-effective for learners - cuts down on travel time and cost to educational facilities as learning can take place anytime, anywhere from the comfort of their chosen place without having to leave their home life or place or work.
Financially cost-effective to Training Schools - this means that Online Educational Facilities are able to pass on those savings to their students, thereby making education affordable and available to the majority. This in turn benefits the economy as more individuals become qualified in accredited and recognised qualifications.
Availability to a global audience - this allows students to interact and network with other students on a global platform, potentially offering important business relationships to be established and utilised going forward.
Unlimited access to knowledge - the internet has a whole host of resources for tutors and course providers to draw upon which opens up the educational experience for the student.
The learner is able to embark on their learning in a private setting without judgement which for some adult learners can help them move forward with their education.
There are also some disadvantages of E-learning...
There are several Online Schools that are offering courses for a nominal price which do not carry the appropriate certification or accreditation in order to practice proficiently - this can be seen quite often with educational courses for Personal Development or Complementary Therapies. We feel this is a dangerous situation that the industry needs to clamp down on and policy makers need to address. That said there are still only a few Professional Bodies that recognised the advantages and strengths of Online Learning courses and more bodies need to accept this new technology and spend time understanding the advantages and create their own benchmarks, this way the quality of courses will improve across the board.

At the Life Practice Academy, our Online School, we have found a superb accrediting body in the ACCPH (Accredited Counsellors, Coaches, Psychotherapists and Hypnotherapists). The ACCPH accredits courses at levels and markers stipulated by OFQUAL ( office for qualifications and examination regulation. ) and ODLQC ( Open & Distance Learning Quality Council )
What we are pleased to also offer our students is the opportunity to come a sit in on our face to face training courses as well if they are happy to travel to us at their expense. Those that do will also have the opportunity to receive accreditation from further Professional Bodies that accredit face to face training courses. So as a school we offer a flexible approach to fit the individual consumer requirements.
As a Training provider our main objective is to ensure that when our students leave us they are proficient in the Core Competencies set by our accreditation body and are confident to go out and achieve their own goals and purpose in their career as a Coach and start changing the lives of others. This is why we also include business skills in some of our courses.
In a survey conducted by The Learning House, 44% of online students reported improvements in their employment standing, for example by obtaining a full-time job within 12 months of graduation, and 45% reported a salary increase.
By the time you finish your online course, you will have gained more work experience and learned new skills that will help you advance in your career!
To find out more about the Life Practice Academy courses you can visit our online academy, face to face training to see upcoming dates or call us on 01462 431112 or email [email protected]