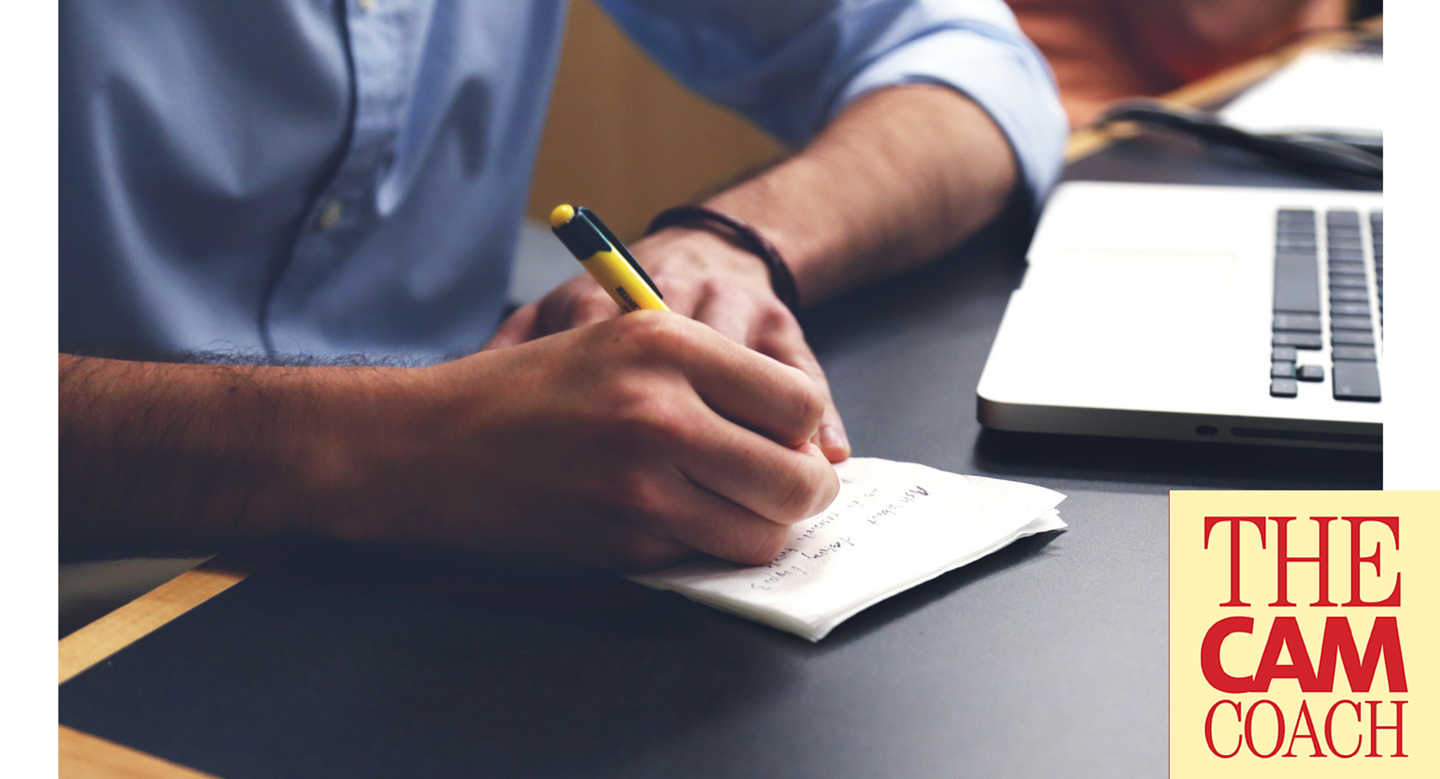 In life we always need to be moving forward as it is what makes things exciting and keeps things fresh. New challenges and new opportunities need to be embraced. If you stand still too long you can get left behind and get stuck in a rut.
This applies in your work life too. Have you recently given your business a Health MOT just to check where you are and how you are doing? We can all experience that "stuck in a rut" feeling from time to time but equally we can all get out of it with a bit of planning, time management and commitment.
Where do you start?
Have you recently checked out what other therapists around you are doing? We all have someone we respect and look up to in our business sector. Have a look at yours and see what brings them success. It is also interesting to look further afield and see what therapists all over the world are doing and find out how they are doing it.
Make a list
It is worth writing a list of what you would like to achieve every quarter. Here's a list of areas you may wish to address and how to go about it:
What new products would you like to introduce?
There are so many products available to offer your clients from supplements, laboratory tests, books, body care products. Depending on which discipline you are trained in you should be able to set up a trade account with an external company who would pay you a commission or give you a trade price for products which you can recommend to your clients.
Do you have enough income streams in your business?
It is always important to have several strings to your bow in order to bring in a steady income. Income streams that you offer will depend wholly on what your discipline is, let us look at some examples:
Nutritional Therapist Income streams could be:
One to one consultations; Specific programmes such as Weight Loss, Stress and Anxiety; Digestive Health; Supplements; Workshops; Talks; Education & Training
Hypnotherapist Income streams could be:
One to one consultations; Specific Programmes such as Smoking Cessation, Weight Loss, Confidence and Self Esteem, Fears and Phobias, Hypno-birthing; Audiobooks of Hypnotherapy
If you have many income streams you will find that this offers specific direction for your clients when they see your services offered. It also means that if your business is seasonal i.e. Weight Loss works best in the early part of the year – you then have different income streams to suit different times of the year.
Should I offer one to one and/or programmes?
As far as programmes are concerned they offer clients a structure to follow and regular contact with you in order for them to work towards their goals. In a programme you can offer this face to face or online (more about how to do that later) and they can be paid for in advance much like a block booking. There are so many different programmes to incorporate into your business so it does depend on the therapy/therapies that you offer. Think about your ideal client and what would suit them. Think about timings and whether they would fit into your client's lifestyle. What support material would you offer in your programme? What makes it different from just booking an appointment one at a time. What are the benefits for your client?
Are you offering workshops to drive more income?
Workshops are very effective whether being offered for free or as paid for workshop. If they are free, you will find that they offer you a chance to educate your target audience and possibly gain a few new clients in the process. If you would prefer to be paid for your time, it is more likely that you will appeal to a corporate setting for your workshop as they would expect to paid you for your time. An added bonus is if the corporate audience then wish to book you in for one to on consultations separately.
Have you thought about online events or courses? Webinars, Tele summits.
A concept has exploded in recent years is to learn online. Many of you will have already attended webinars for CPD. They are so convenient as you can learn from your own armchair and in the comfort of your office or home. If the webinars are recorded you can watch at a later date convenient to you. This works for clients as well.
There are many ways to appeal to an online audience by offering specialist knowledge to your target audience. So for instance, if you work mainly with clients with IBS you can direct them to attend a Telesummit all about this subject. Alternatively, if you are working with Infertility as a subject you could bring together many disciplines in the one Telesummmit day. We all know different therapists through our networking so it is a great way to work together and share the work.
The beauty of offering online facilities, as a business owner is cost. If your audience is up to 100 delegates you can purchase webinar software reasonably cheaply, however, if you are starting small some webinar software is free. You need to do your research online and search of cost effective webinar software to see the range and versatility as each company offers different benefits.
Generally, in order to sign up for a webinar or Telesummit whether free or not a delegate would need to offer their email which in turn you can add to your databse and promote other products, programmes, promotions and packages to at a later date.
Is your marketing plan up to date: are you using Social Media effectively?
Many shy away from Social Media as they find it time consuming and do not know what content to put out there. There are so many ways to utilise this FREE marketing system to get your message out there. Love it or hate it Social Media is here to stay and as a business owner you do need to keep up with the times.
Take Twitter for example, many business owners do not believe that they can turn "tweets" into clients and always ask whether this is possible. One tweet may not necessarily make someone book an appointment with you there and then but it will certainly make readers aware of your services in #yourtown particularly if they are searching for #yourtown. If they then follow you they will receive your "tweets" every time you put something out there. The more often you put something out there the more often you make yourself known to that person so the likelihood is that when they need your services they will remember you, particularly if you share enough interesting content.
SM is all about engagement with your target audience and you will already notice how new live streaming features like Facebook Live are being used to communicate directly into people's homes. It can be daunting at first but remember back to the first client you ever had - that was daunting too and you overcame that. These features offer such unique opportunities to engage with your audience directly and there has never been an easier time to reach your target audience.
It is important to keep up with new technology and use it to your advantage - otherwise you will get left behind. If you don't understand how to use this feature – learn - there are courses online which will teach you and the all Social Media platforms also have lots of help forums and videos that will guide you through. You just need to allocate a set amount of time each week to take this activity on board and be part of the modern world.
There are many platforms to choose from and many can integrate with one another to save you time. There are also free Social Media management tools like Buffer and Hootsuite which can save you time.
Are you building your tribe? How are you doing this?
I am sure you have heard this term "Tribe" before in business forums but it is so important to reiterate as it is a way of building up a list of contacts to alert your services to throughout the year.
Every client that comes through your door it is important to take their email address for your list. In order to build up this list you can do this through your free workshops we mentioned earlier or by offering something free to download from your website. These days there are many free graphics apps like "Canva" that allow you to design your own e-books. If you write a free downloadable e-book that your target audience will find useful, in return they will give you their e-mail.
Mailchimp, Convertkit, Infusionsoft, Constant Contact are all email database software tools that can be free (up to a certain number of contacts) or cost you a monthly fee depending on how many email subscribers you need to facilitate. They offer you the chance to file your email addresses into different sub-sections so that you can write to them collectively depending on their interest in your service (s). So, for example with a Massage Therapist business, some may be interested in your "pregnancy massage classes" and some maybe interested in "massage for sports injury". At any given time you may wish to offer a promotion to each separate group of clients rather than send a blanket email to everyone offering them something they may not need.
Some email marketing software (or Lead Generation software to be techy about it) offer the ability to create subscription forms that you can place on your website home page which once the audience has subscribed to they will be able to download your free e-book and you will have their name and email in return to market to at a later date. If your audience no longer wish to receive emails there is always an unsubscribe link in the email for them.
There's a few ideas to get your started thinking about how you could move forward differently in the year ahead. Don't be afraid of change as it could be this "fear" which has been holding you back up until now. Embrace change and go forth and conquer. Good luck!