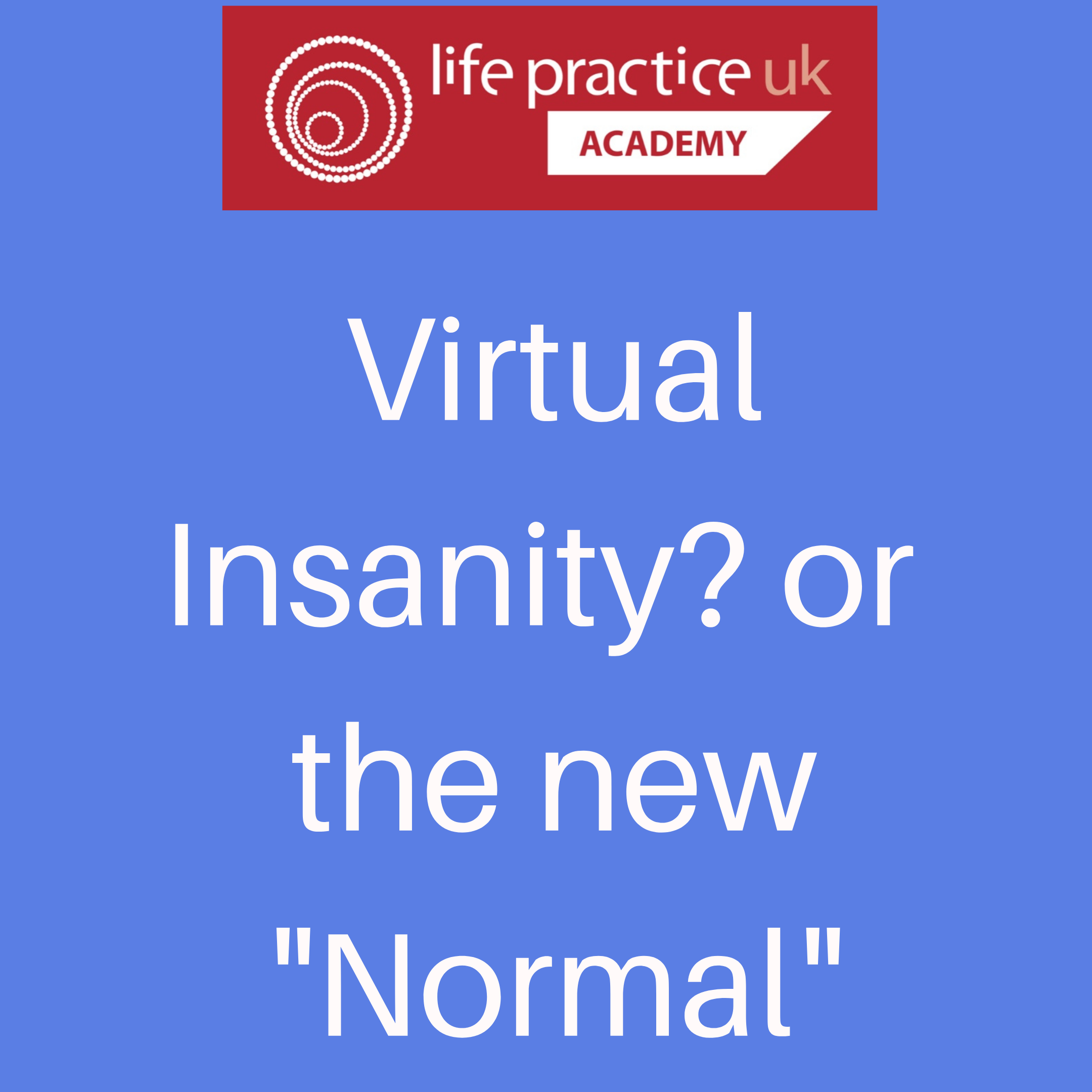 So here we are in the strangest times all of us have ever faced...staying in at home, clapping every Thursday on our doorstep for our key front line workers for their incredibly hard work and home schooling our children, not to mention working from home virtually.
So in the words of Jamiroquai, who is living in Virtual Insanity!
We cannot change our reality right now and for the next few weeks and months life as we knew it will have changed considerably, so, what we need is a mindset change to help us accept our new environment and embrace what you CAN do rather than what you cannot.
Many of you will have become used to communicating and socialising online with your peers, friends and family these last few weeks. Navigating your way through new software platforms whether it is how to use "Zoom" for work or "Houseparty" to socialise with your friends and family.
Many of you will now be wondering when this form of communicating/learning will go back to "normal". We simply don't know so again mindset change is required.
Our Life Practice Academy students already have that mindset change in that they have been embracing online learning for years. And now some of our face to face students have had to move to an online learning platform to move forward with their course with us during the lockdown. The feedback has been overwhelmingly positive. This confirms to us that it was good foresight to create an Online School all those years ago.
Here is what they have said
"It is it's so well laid out"
"it is easy to work through the videos and lessons one by one".
"I thought I HAD to be in a classroom to get the best experience, I was wrong".
"I digest the lessons in much more detail because I can revisit them in my own time and at my own pace".
The positives that we can take from this unprecedented time is that our Life Practice Online Academy works.... although we knew this already it is great to hear that individuals with a mindset of classroom based learning and communicating are realising that online works just as well... if not better. Let's embrace our new "normal" and move forward in a proactive way together and achieve those career goals for the future.